Hey again guys
Im moving everything over at the moment,im deleting stuff as i go,so we know what needs done lol

Theres a lot to move though. (see volunteer thread).
I wanted to double check everyone has back ups of all their stuff in the art threads,so is it okay for me to delete the threads?
☆World threads moved over.-http://crystalfantasy.chocoforum.net/worlds-f4/ I need these transferred.
Jay is moving them over
★Bios- Everyone is in charge of their OWN Bios.So move your own when you want lol
☆-This is a big one lol- I need someone to sort out the RPness and put it into one post,for a 'story so far' sort of idea. So that way if we get new members,or so WE remember where to continue from.
Or you could type up a rough summery, doesnt have to be long or anything. This one is a LOT to ask,so you will get an award for it on the new site if you do it.
Lemme know (if your a volunteer) which you would like to do,please and thank you <3
Last edited by XHainekoX on Wed Sep 01, 2010 5:35 pm; edited 2 times in total
_________________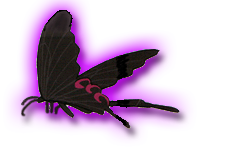 *~Bloom with pride, oh flowers,To live proudly for a beautiful life~


I can move the world threads over if ya like Danni.
_________________
Our methods maybe a bit reckless but- We are Shinra Company. It won't surprise anyone.

LelouchDeAlmieda

★~God-Emperor~★





Posts

: 69


Join date

: 2010-04-26


Age

: 29


Location

: Shin-Ra Building, Sector 0, Midgar




---
Permissions in this forum:
You
cannot
reply to topics in this forum