I put it on here because I don't know If I should put it on the knew website until It's checked and everyone's happy with it so far lol It's not brilliant and I don't know if I've missed anything important out lol But this is what I have for the summary according to what I've saw so far from the RP

I can work on it more later lol I just want to know if I've got all the right info

So here lol

So far on crystal fantasy
The Heartless are now known amongst the worlds, as Organisation 13 have begun their plans for the tournament set by Rufus on the world of Gaia. Heroes have been drawn out of their own worlds again, along with other strange characters, who have become lost and scattered throughout or have even joined forces with each other or the organisation.
On the world of Gaia: Tifa comes back to find her Bar trashed along with Vincent and Red arriving to help. The Members of the organisation 13, Betrix, Xion and Madoushi pay a visit to them on orders from Xifta only to find themselves being attacked by an invisible enemy. Having to retreat through a portal they are followed by a curious cloaked character named Sheik back to the world that never was. Red grabs the body of the paralysed attacker pulling him away from the now destroyed building. The attacker introduces himself as Kurono Kei and thanks Red and Vincent for saving him.
An old enemy Sephiroth appears at the bar attacking Tifa on his quest to find and kill cloud, only to be fought off by a soldier named Lightning, His shadow fiends are left to attack Vincent and the others, and Lightning also steps in, after a promise from Sephiroth that they would meet again in battle. Sephiroth returns to the desolated wastelands meeting up with another dark force.
In the world of FF8 Balamb Garden is on the move once more as mysteries' sightings of shadow creatures are seen around the school, With Headmaster Cid full of concern, Fujin and Raijin have begun their search for the much needed Seifer who seems to be enjoying himself fishing on fisherman's horizon.
In Luca Cecil becomes lost in the many turns of the city realizing he is in the world of an old friend Tidus He tries his luck looking for him and comes across Rikku and Gippal. Rikku offers to help him as both know Tidus, with Cecil gladly accepting.
In the world of Kingdom Hearts
Booster after having been dropped randomly through a portal into the Rufus Shinra building, he happily finds and steals a small machine that opens portals, transporting himself to Twilight town. There he meets Johnny Bravo and Don Patch who had already become acquainted landing there before him, Johnny having offered himself to be Don Patch's royal guard thinking Don to be the king of Twilight town they were about to set out to find Don Patch's baby yakkun when booster arrived. Booster telling them of his snifets and food, Johnny and Don decide to go with him to booster tower, Booster using the portal machine they travel through to Radiant Garden and are followed by Namine.
They are approached by Selfie; Johnny tries his luck to hit on her only to be ignored as she sees her friend Kairi. Bernkastal also approaches but refuses Boosters offer to join them on their search to find booster's tower. As they set off, Namine-who Booster wants to marry now- stops as she recognises Kairi, her somebody. And have begun conversation. Remiel after looking for a pharmacy for his head injury finally comes over to the unusual crowd asking for a little help and has acquired a health potion from Kairi.
In the world that never was Betrix and her team return, they give a brief report to Xifta about what had happened and begin talking of what to do next. Betrix being exhausted is taken to her room by Madoushi where they begin a long conversation to learn more of each other, only ending with Betrix going to sleep and Madoushi leaving with little background about her. Thorax who had been waiting on orders that he did not get, decided he wanted to break something while he has free time opening a portal and leaving the world that never was. Through the corridors of the castle the cloaked figure Sheik-who had followed Betrix and her team, threw the portal- investigates where she is, as she looks about for any of the members. After a while she decides to settle in a dark corner of a secluded corridor for rest, only to end up falling asleep.
In the world of Bleach
After hearing that supposedly there was a party in the human world, Rangiku and Shikyo leave head quarters to go, as they step out into Karakura town they find themselves confronted by a Hugh heartless. Orihime watching from nearby decides not to join in as she recognises Rangiku. Yoruichi appears to help them killing off some of the smaller heartless. They begin their attack on the Hugh heartless.
Lol as I said not perfect, I need to work on it more lol

But please let me know what you think and what I can add or take away
_________________



Aislin

~Thee Awesomeness~





Posts

: 143


Join date

: 2010-05-14


Age

: 26


Location

: some...where ...in ...MY HEAD!!! :O



The summery looks good to me, good job btw
ITS SMEXY!!!!!!!!!!!!!!!!!!!!!!!!!!!!!!
It actually is.
Loved the colour in it,made it stand out more

_________________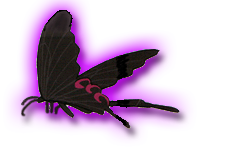 *~Bloom with pride, oh flowers,To live proudly for a beautiful life~


Thanks so much
I actually didn't think it was any good lol thats why I wanted to go over the whole thing again lol maybe it's because I kept reading over and over to much lol

_________________



Aislin

~Thee Awesomeness~





Posts

: 143


Join date

: 2010-05-14


Age

: 26


Location

: some...where ...in ...MY HEAD!!! :O




---
Permissions in this forum:
You
cannot
reply to topics in this forum